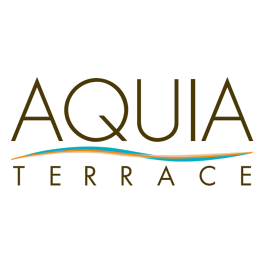 Your Review
Submit a Review

Resident Reviews
Property Review
|

Recommended: Yes
Nice area and close to everything you need.|Recommended: YesI would recommend Aquia Terrace to others. I do have my issues about living in an apartment and have to remind myself daily. People in general are very nice but can be inconsiderate with the stairs, children and noise. But overall a nice experience.
Very nice |Recommended: YesIt is pleasant and neighbors n staff are great
WELL KEPT, PEACEFULL,FRIENDLY|Recommended: YesNICE ,SAFE,ENJOYABLE
The maintenance staff and management are amazing. |Recommended: YesThe staff here takes really great care in servicing the residents.
It is a well kept place. Apartments are nice compared to others I have lived.|Recommended: YesI enjoy living at Aquia. The layout of the apartments are nice. I've lived there for about 1 and 1/2 years. Being in the military and moving around, i hope to find a place like Aquia when it is time for me to move to my next duty station.
Excellent community within minutes to hiking trails, shopping, and beautiful scenery. Beats any other apartment complex I've seen!|Recommended: YesThey have regular events for residents. The maintenance workers take pride in keeping everything nice, neat, and operating correctly. Friendly staff. During the summer, the pool can tend to get crowded, but it is a decent size pool that is always clean. Plenty of chairs available. The gym is adequate. Tenants are encouraged to report loud neighbors. It feels like upscale living without the price or the excessive advertisements. Most of the tenants seem to be government workers, retired military, or active military families (from looking at the stickers and license plates on the cars in the area).
Outstanding first apartment|Recommended: YesGreat first apartment, friendly neighborhood, pool is great, overall i enjoy comming home to my apartment everyday. only con would be fitness center is small, but as i said great place to live.
My husband and I thoroughly enjoy living in Aquia Terrace Apartments.|Recommended: YesWe would highly recommend living here, we have had the pleasure of living here for the past 2 1/2 years and have nothing but high praises for the management and staff. The staff are always polite and friendly and treat you as if you were a part of their own family. Your concerns are of the utmost importance to them, and it shows.
Great experience, great people, beautiful place|Recommended: YesWe have had a great experience here. When we started it took less than a week from application to moved in and then when the washer and dryer unit did break it was fixed in 2 days with a brand new unit and any other maintenance issue is solved same day. The office staff has been great so far as well, we have had a lot of noise but that isn't unexpected in an apartment.
A BLESS ONE|Recommended: YesLiving at AQUIA TERRACE, HAS BEEN A BLESS ONE
Good place to live|Recommended: Yesgood place to live
They are clean and well taken care of.|Recommended: YesIt is generally pretty quiet, although it always depends on who your neighbors are (no matter where you live). We have enjoyed living here and would recommend it to anyone moving into the area.
Decent place to live.|Recommended: YesIt's alright. Rent is reasonable, maintenance requests are taken care of in a timely manner, office staff is great, very friendly as helpful.
It is a nice place to live|Recommended: YesIt is a nice quiet community with very nice apartments