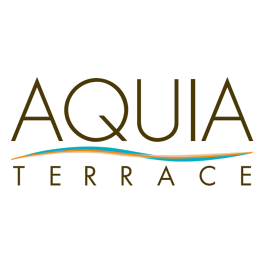 Your Review
Submit a Review

Resident Reviews
Decent Place to Live|Recommended: YesWe live in a 2-with-a-den apartment on the top floor. Layout of the rooms is fine, and the bathrooms are a good size, though the placement of the cable outlets are ridiculous and borderline dysfunctional. The apartment has a lot of natural light which swung us from another facility. Many of the fixtures are older and the maintenance staff use stop-gap measures to make usable, though rarely fix. All of the staff have been very friendly and helpful, and increase the overall experience. The price is reasonable for the area. The neighbors are respectful and keep to themselves.
The staff is super friendly and personable|Recommended: YesWe love it here
Great Apartment |Recommended: YesGreat Apartment.
Good place to live for a good price |Recommended: YesWe enjoy the amenities of this apartment and that there is always parking. More suited to families with normal noise, good price and helpful staff. Maintenance is always prompt and courteous
I have lived here for almost a year and have not come across any problems so far. Everyone seems to be fair, friendly professional. |Recommended: YesI like it. Very comfortable atmosphere. Nothing that shouldn't be expected in apartment living.
Great Community, Awesome People|Recommended: YesIt has been an awesome experience. The staff is professional and always helpful and considerate of others needs. Anything needs repair they get to it quickly and everything gets resolved in a timely manner. The pool, gym and all convenience to supermarket etc is a blessing.
Happy Home|Recommended: YesThis has been an awesome community for me and my family The office staff maintenance are always prompt and professional.
Bldg 112|Recommended: YesA very clean community that is reasonably quiet for apartment living and convenient to shopping. I felt safe living there.
Love living here.|Recommended: YesMaintenence always responds in time. The staff is friendly and welcoming. The community is friendly. I've experienced no real problems while living here for the last year.
Staff great, neighbors inconsiderate|Recommended: YesThe positives of living here include availability of parking spaces, maintenance issues solved quickly, and friendly staff. The biggest negative is the noise level above us.
I think the property is nice, however, the apartment complex residents next to us should stay on their own property|Recommended: YesIt's a nice apartment the fitness center is adequate and hopefully next Summer we can use the pool. The filter was broken most of the Summer last year.
Quiet living at the edge of the woods.|Recommended: YesAquia Terrace is a family oriented establishment. The staff is very friendly and helpful. Their maintenance is prompt and courteous. They are very accommodating to their tenants needs and try to fulfill them if they can. I have recommended Aquia Terrace to newcomers that are being stationed to Quantico and those looking to venture out on their own. I am glad that we live here.
GREAT EXPERIENCE
|Recommended: Yes
My husband and I have had a wonderful experience during our time at Aquia Terrace. The office and maintenance staff have been exceptionally friendly and have answered any and all questions we have ever had. I would highly recommend this apartment complex to anyone moving into the area Thank you Aquia Terrace for such a pleasant living experience Megan Boyd
Hi Megan! Thank you for your review! Our mission is to provide a professional and pleasant level of service, and I am glad to hear we hit the mark. I hope that you will feel free to contact me at 540-288-9800 if you need anything. Thank you for being our neighbor! Best, Amanda Jones, Business Manager
Nice Community
|Recommended: Yes
I lived here for two years, and everything was to my liking. Professionally outstanding service by the maintenance and office staff must be the greatest pride of this complex. I also enjoyed the gym and walking around the neat and quiet community all the time. Now I will miss all these.
Hi Sam, Thank you for your review! We are delighted to hear you found our team and community to your liking. We enjoyed having you hear and thank you for your residency. I hope that you will feel free to contact me at 540-288-9800 if you need anything. Best, Amanda Jones, Business Manager